Workshops & Commissions
Having been involved in origami for over 40 years now, I am pleased to be asked to pass on some of the knowledge and experience gained over that time. I am available to run workshops on origami for all ages and audiences, and take part in TV & radio shows, photo-shoots etc. As a member of local artists' group North Bristol Artists, I also take part in their annual Arts Trail. I also take on personal commissions – for special gifts, origami for media purposes etc. Contact me for details.
Some other things I have been involved with recently include:
Origami Workshops & Teaching
I teach regularly at our Society's Conventions and at local meetings here in Bristol & the West of England. I have organised and assisted in the running of the programme of events at a number of conventions, notably the ones held at Bristol University in 1997, 1999, 2002 & 2004.
Many of the festivals and events above have involved teaching origami to the general public. I have also held workshops with a wide variety of local groups, schools and organisations as & when requested. For the last 3 years I've been involved with a Japanese Enrichment Day at Huish Episcopi School in Somerset. See http://huishepiscopijapaneseday.wetpaint.com/ for information and photos of this excellent cultural day for school pupils.
In June 2008 I taught origami on board a cruise ship The Boudicca, run by Fred Olsen Cruise Ships.
In my "Origami Blackbelt" guise, I do table-hopping dinner and function entertainment – armed with a bag of paper and my origami menu, I'll fold to order for you while you eat and drink and be merry! Flowers, action animals, napkin folds, hearts for Valentines Day, badges, good luck cranes and lots more…
I have held the City & Guilds 7306 Further & Adult Education Teaching Certificate (Stage 1) since 1994.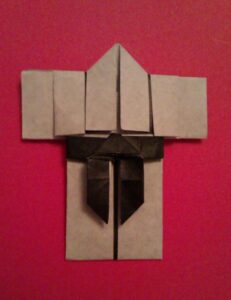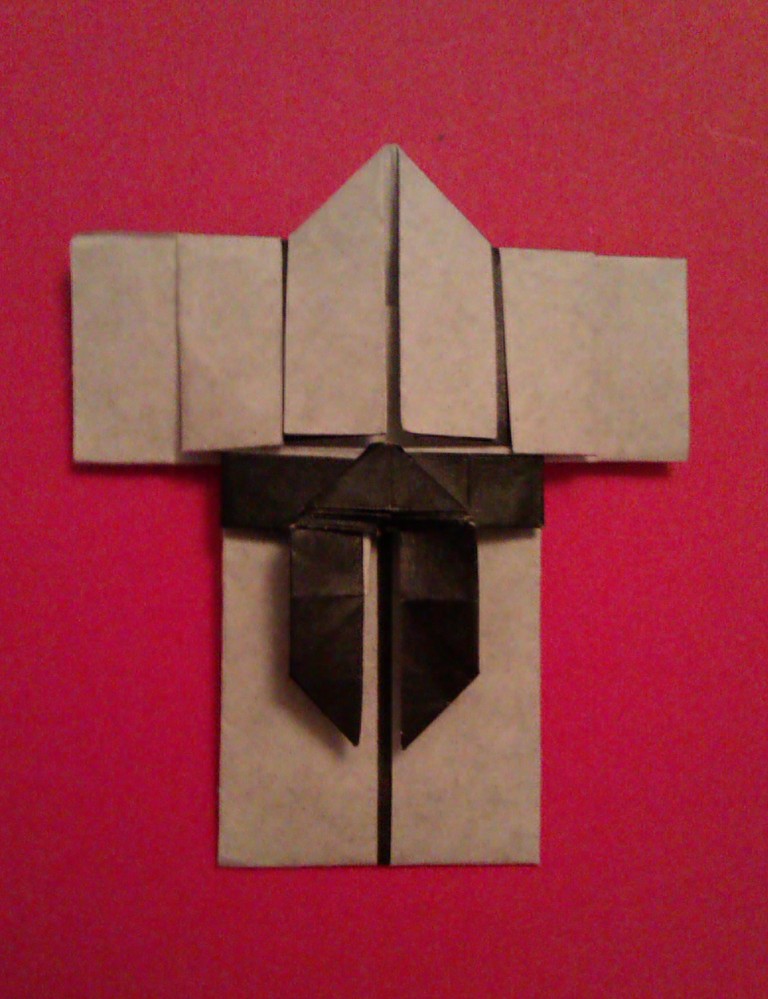 Commercial, Publicity & Media Work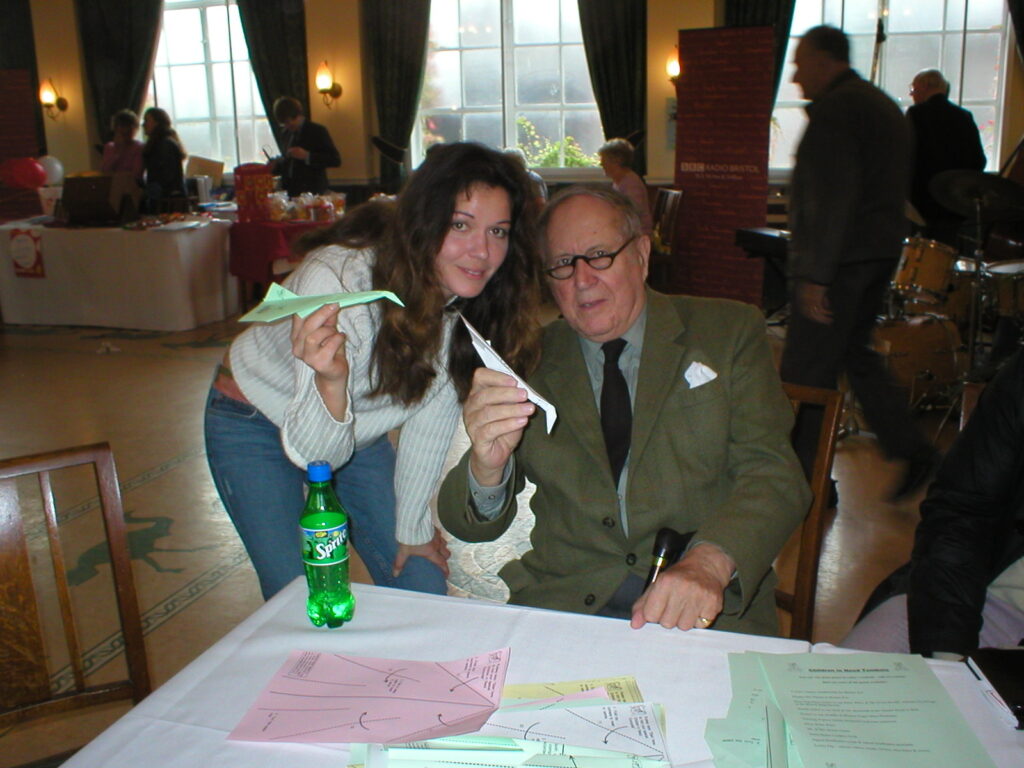 Tony featured on "Kirstie's Handmade Britain" on Channel 4 on Weds 26th October 2011, when he entered the handicrafts competition at the Royal Welsh Show. You can find instructions for his Origami PC and Nude on the Diagrams page.
BBC Radio Bristol – the Chris Searle afternoon show (1998), Keith Warmington's Drivetime Show (2005)
Taught listeners to fold an origami Concorde on Susan Osman's afternoon show (2003) – part of Bristol's Farewell to Concorde celebrations. See www.bbc.co.uk/print/bristol/content/concorde/2003/10/15/origami_concorde
This origami Concorde design has an interesting history! It is an adaptation of a design by Carmel Morris – aka Campbell Morris – who designed the model when she was 13. A book of her paper aircraft designs was published under the pseudonym Campbell Morris as at that time (1983) the publishers thought "Paper planes are the domain of boys and no-one wants a paper plane book written by a girl". Thankfully times have changed and the book has now been republished under Carmel's real name and is available on Amazon at https://www.amazon.co.uk/Best-Advanced-Paper-Aircraft-Book/dp/1466402466 . Thank you, Carmel, for this wonderful design!
Channel 4's "Bigger Breakfast" (1999) with Dermot O'Leary
HTV West's "In the Making" (2002) – local crafts TV show
BBC Bristol Children in Need Day 2003 & others
Designed & folded origami models for numerous photo-shoots and media projects.