Public exhibitions & events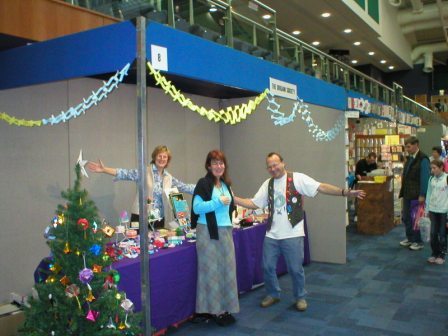 Taking part in public exhibitions and events in both the UK and abroad is a great way of publicising origami. Many people we meet don't realise that there is an origami society in existence, and when I say that we've been around for over 40 years, they're often very surprised.
I am currently serving as Public Relations Officer on the British Origami Society council. If you're looking for someone or a group of people to take part in a public event, exhibition or display etc, contact me and I'll try and find suitable origami experts from the BOS membership. Similarly if you're looking for Workshops or Commissions, drop me a line.
Below are some of the events I've had the pleasure of being involved in over recent years: